The Foylemore Oysters
Quality of the Oysters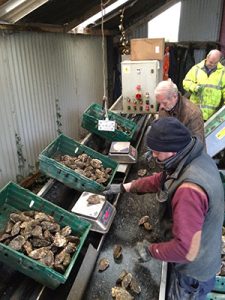 The oysters we produce are very much a premium product in the wholesale market. The product is homogonous and is available throughout the year.
Although supplies may stop for short periods for various reasons we advise buyers to forecast their orders to avoid shortages. Periods of closure for sale will be advertised in advance so that we can meet the demand of our existing regular customers.
The flavour of our oysters is a mixture of the sweetness of the river Foyle along with an earthy after taste borne from the freshwater streams which come down from the Donegal hills.
The hydrodynamics and explosure experienced by the oyster sites, characterised by the continuous abrasive effect of the waves, help with the formation of smooth and regular, well rounded shells.
Oyster Grades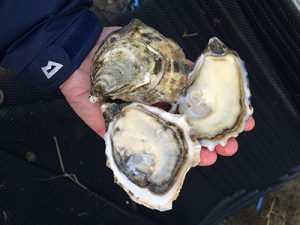 Oysters are hand graded in two main grades.
3 & 2 and 3 & 1 and 0. Higher 00 grade may also be available.
The price os the same within each grade range and supplied in 25Kg mesh bags on 1 tonne pallets.
Oysters are packed and covered with a clear film to ensure safe transportation.
Grade Range
Grade 3: 65 - 85 grams
Grade 2: 86 - 110 grams
Grade 1: 111 - 150 grams
Grade 0: >150 grams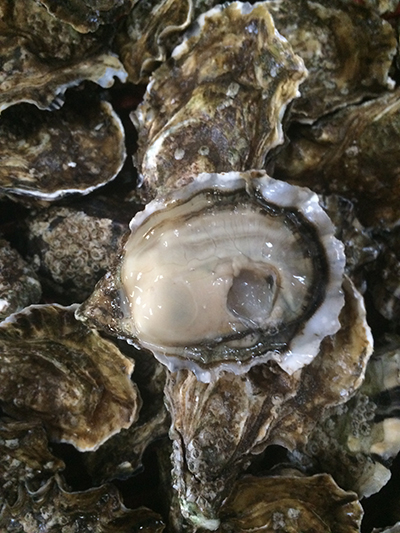 CONTACT FOYLEMORE OYSTERS
Head Office: 18 Culmore Point, L'Derry, Northern Irleand, BT48 8JW

Telephone: +44 (0) 7795 600 327
E-mail: office@foylemoreoysters.com